Aero Project|Chinese brand lightens 'pearl of the Indian Ocean' with the opening of Alila Kothaifaru Maldives
The moment you set foot on Maldives,
Featuring blue sky and white clouds,
Lush greenery, and
Clear-water and white-sand beaches,
Your body and mind will truly return to their original nature.
Maldives, known as the 'pearl of the Indian Ocean', embraces blue sky, white clouds, and lush greenery, alongside clear-water and white-sand beaches, which is reputed as a heavenly place for getaway.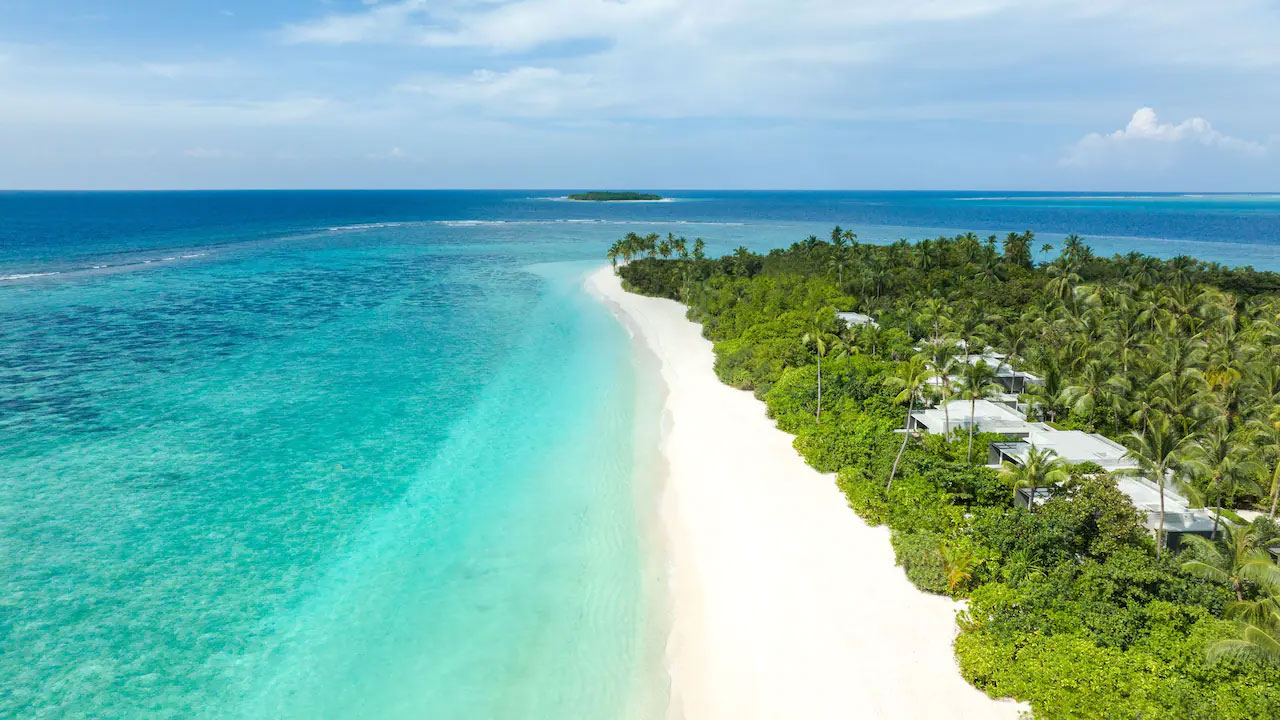 Alila Kothaifaru Maldives recently opened its door to guests. The opening of the hotel marks the return of the hospitality brand after it left Maldives 11 years ago in 2011. Aero Lights, a Chinese brand for luxury hospitality lighting, is honored to bring the new Alila property stunning and perfect lighting effect.
Further extending the Alila style, the resort makes full use of its geographic location of being surrounded by nature's wonders alongside creative and luxurious elements to create private spaces, and offer personalized services as well as attraction-based experience in an unprecedentedly upscale level. While Singapore-based Klaasen Lighting Design is responsible for lighting design for the hotel, Aero Light offers perfect lighting solutions for 'unique surprises'.
Alila Kothaifaru Maldives offers 80 pool villas, of which 44 are along the beach and 36 are perched overwater. All rooms, designed with Alila style, are built with wooden materials carefully integrated into the existing landscape to immerse guests in the picturesque natural surroundings.
The contemporary interiors of these spacious sanctuaries feature a calming palette of island-inspired colors and textures, creating understated, sophisticated spaces that balance privacy with comfort. When guests go back to their seclusive spaces when night falls, Aero Light's 2700K hotel interior lighting helps them relax and enjoy the breathtakingly gorgeous night views amid warmth and romance along with sea breezes.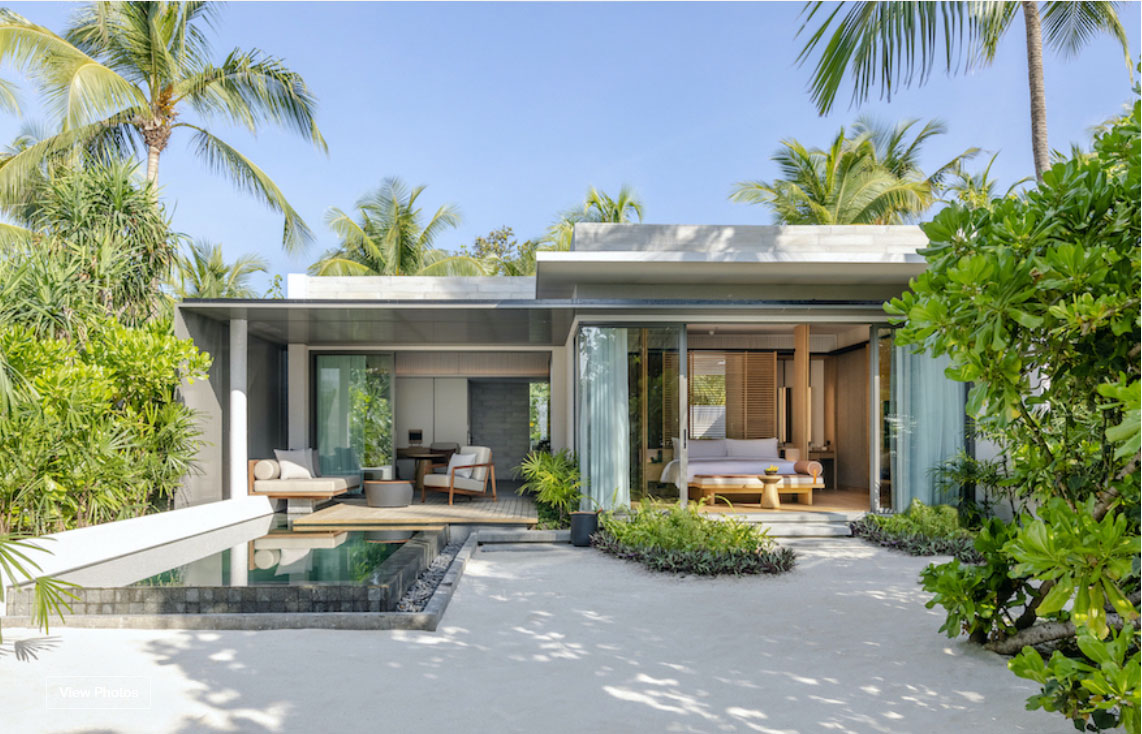 Each 125㎡villa perched overwater comes with an elaborately designed outdoor section, which is fitted with a private pool overlooking the infinite expanse of ocean blue and a sun deck accessed through a floor-to-ceiling sliding door. These allow guests to bask in picture-perfect ocean views.
The villas also offer guests stunning views on sunrise or sunset based on different orientations of the rooms, enabling them to immerse themselves in mild sea breezes and sunshine. Lighting in the rooms, hidden in the ceiling and fillister, gives a better play to its basic and ambience lighting features, without ruining the serenity at the moment.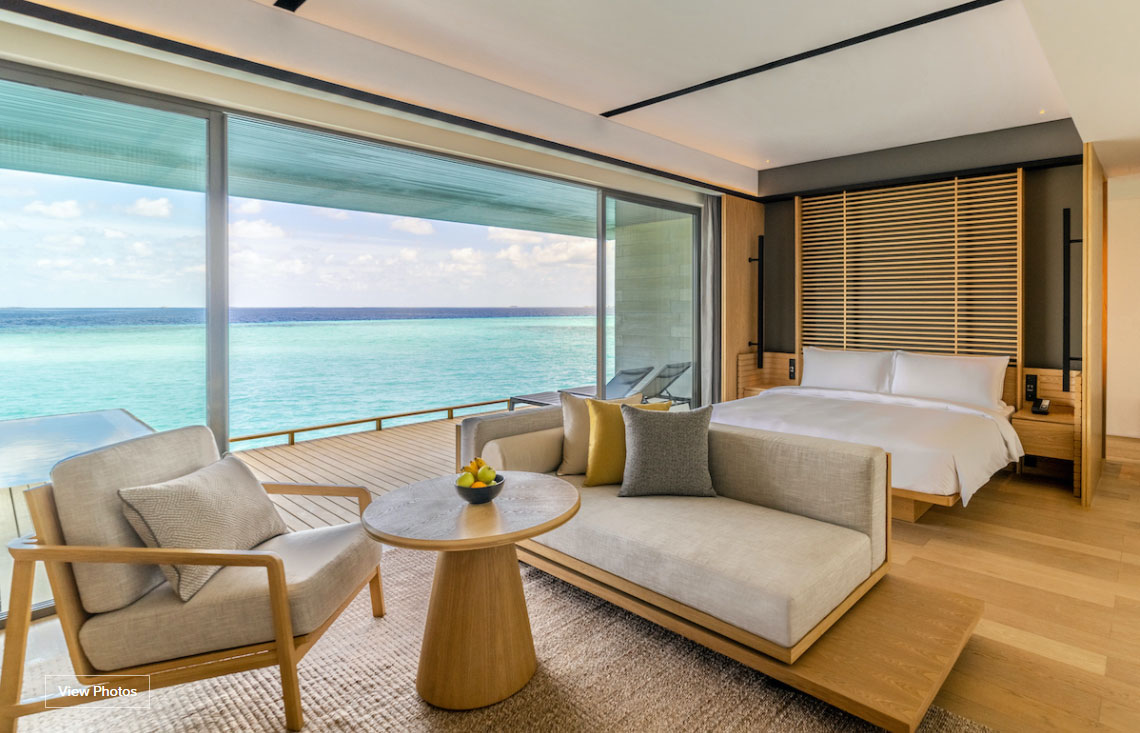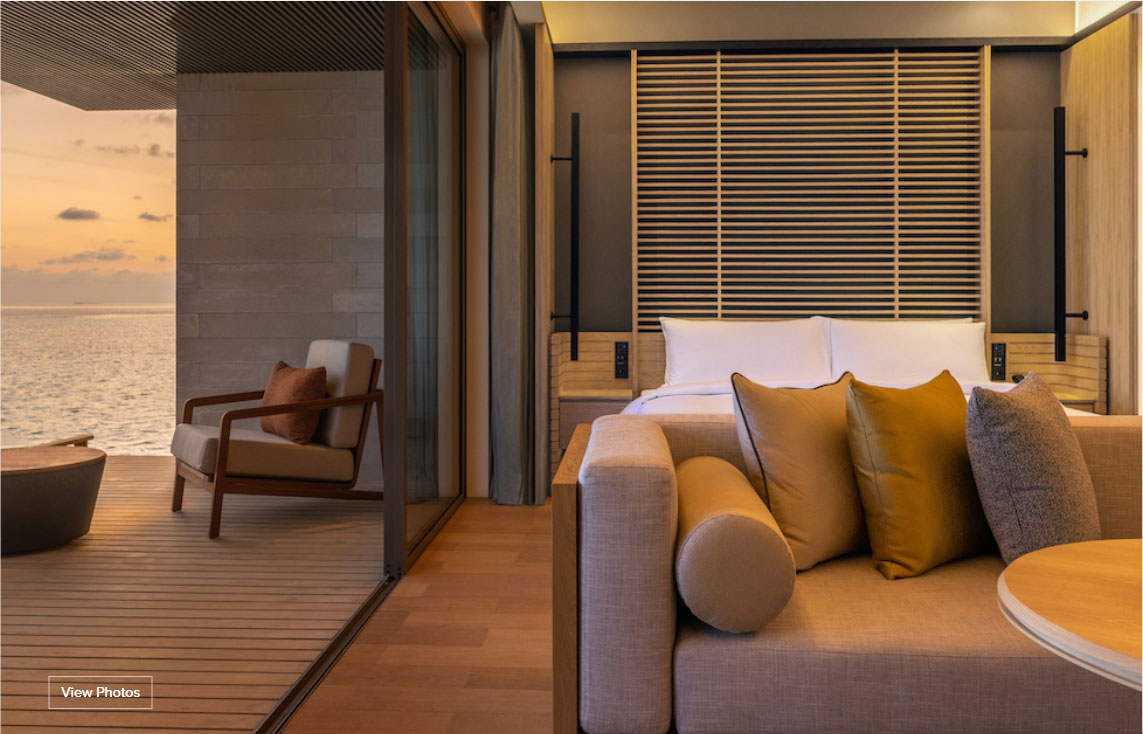 Moreover, how to cope with extreme weather and guarantee the safety of lamps and lanterns are top priorities to island projects. Aero Light has been providing projects associated with some 200 luxury hotels with lighting products and services. Some of them are on islands. These special projects, which have to be exposed to seawater immersion and corrosion most of the time, or extreme weather like typhoon and rising tide, have higher and stricter requirements on lighting products. Supporting these projects perfectly verifies the waterproofness, moisture-proofness, saline-alkali resistance and corrosion resistance of Aero Light's products.
As the COVID-19 pandemic eases, many countries across the world are opening their borders. Aero Light will continue to offer innovative and premium products as well as sincere services, and constantly provide luxury hotels with better lighting solutions, so as to enable guests staying at top-rate hotels to enjoy safer and more private getaway experiences.