《Hospitality Interiors》:Auto Tracking Light (ATL)--An innovative solution for hotel ballrooms
来源:《Hospitality Interiors》
网址:https://issuu.com/gearingmediagroupltd/docs/hi100_pages.3lres
A decade ago, infrared remote-control light was born. It was soon introduced to luxury hotel ballrooms with high ceiling to provide remote lighting focusing solution for multiple requirements of events, like balls, banquets, conferences, trainings, etc., which requires various table arrangements. However, infrared remote-control is a pain to control. The remote controller had to aim at a tiny red dot 4-5 meter away. And the effective distance of the infrared remote controller is limited at 5 meters, it could barely reach double volume ceiling. Furthermore, as the distance increases, the signal lag gets worse. It's a long and painful process to focus hundreds of lights in a single ballroom.
Recently, a leading hospitality architectural lighting brand, Aero, launched the Auto Tracking Light (ATL). It is an innovative solution for hotel ballrooms, multifunction halls and even restaurants. Light focusing and scene set up becomes easy, flexible, and efficient.
What is Auto Tracking Light (ATL)?
Living up to its name, the Aero ATL can track and follow the movement of a palm size Light Tracker. Simply place the Light Tracker on the table, select the required ATL installed, and the light will auto focus to the table.
Aero ATL is based on Bluetooth Mesh communication and UWB indoor positioning technology. Instead of aim and scan each light individually with the remote controller, all ATL can be adjusted simultaneously by grouping control.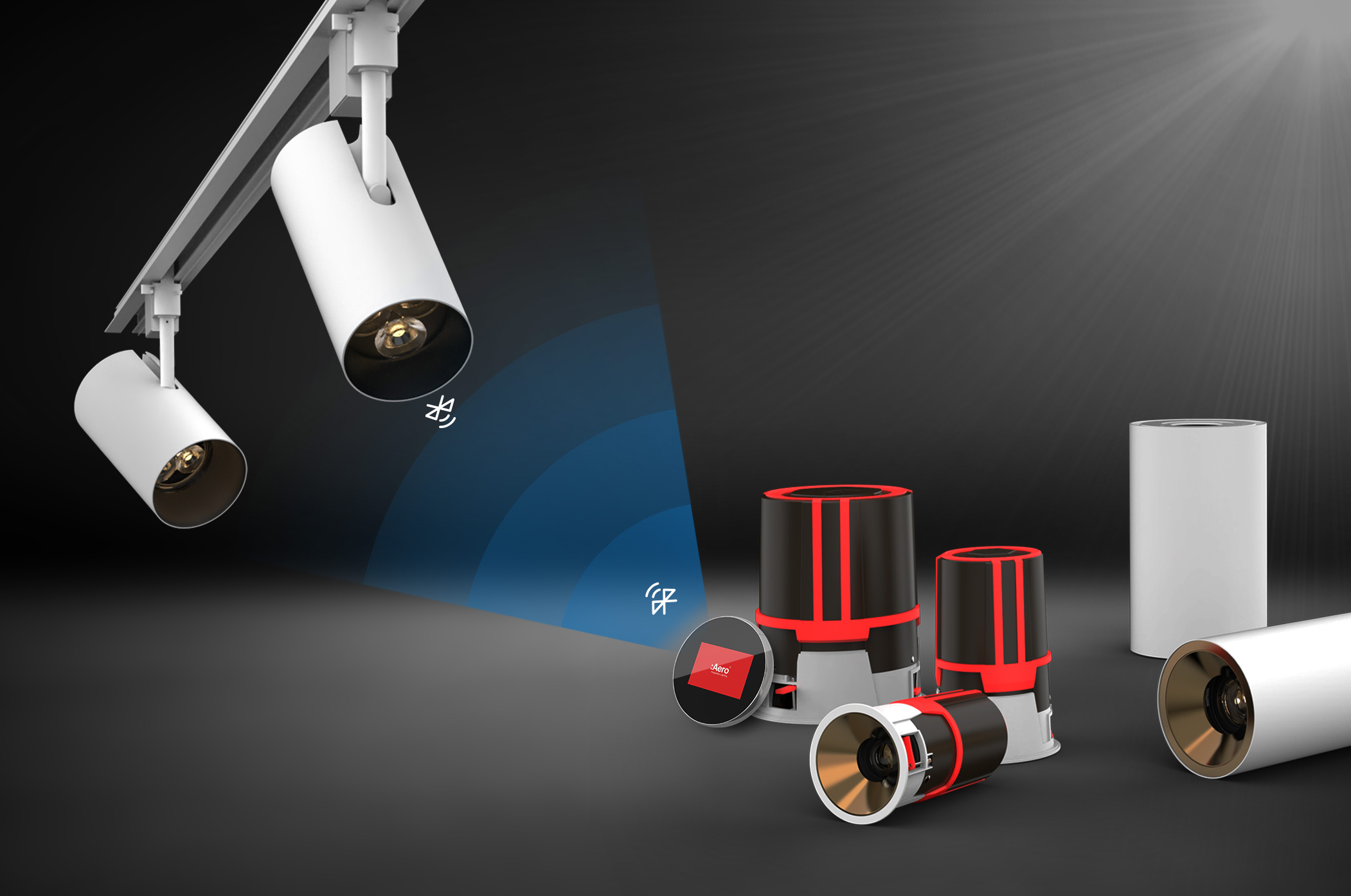 What else could Aero ATL do?
When tables are required to change to a bigger size, the beam angle of Aero ATL can be adjusted to a suitable diameter to encompass the whole table by using the light tracker or iPad APP.
Ballrooms can have formal business conference in the day, follow by a charming ball in the evening. The color temperature (CCT) of Aero ATL can be tuned from 4000K (natural white) to 1800K (warm ambience) to welcome different groups of guests.
A big ballroom may be divided to smaller rooms for different clients. Using Aero Light Control APP, ATL can be group controlled with administrative passcode and hundreds of event scenes can easily be set up. Those frequently used lighting scenes can be synchronized to a wall mount keypad for easy daily operation.
New hotels include Radisson Collection Resort (Nanjing, China), Banyan Tree (Nanjing, China), JW Marriott (Changsha, China) and Renaissance (Shenzhen, China) have taken the lead to equip Aero ATL in their ballrooms. 'We have been focusing on hospitality architectural lighting for 10 years. After servicing over 200 hotel projects, we have deeper understanding of the needs and pains of hoteliers. We sincerely hope more hotels could benefit from Aero's quality product and service' said Fion, Sales Director of Aero Singapore.