Aero Lighting website is new! Let's see what changes?
Welcome to the new website of Aero. Let's see what changes we have. Aero is glad to bring you the new layout and pages of Aero website. To exceed client's expectatios, Aerolight is creating a valubale platform for efficient communication, knowledge sharing and customer service by upgrading the new Aero Website so as to make it more user-friendly.
From product center, you'll have easy access to Precise product selection, downloading technical data, product comparison and selecting your favorites.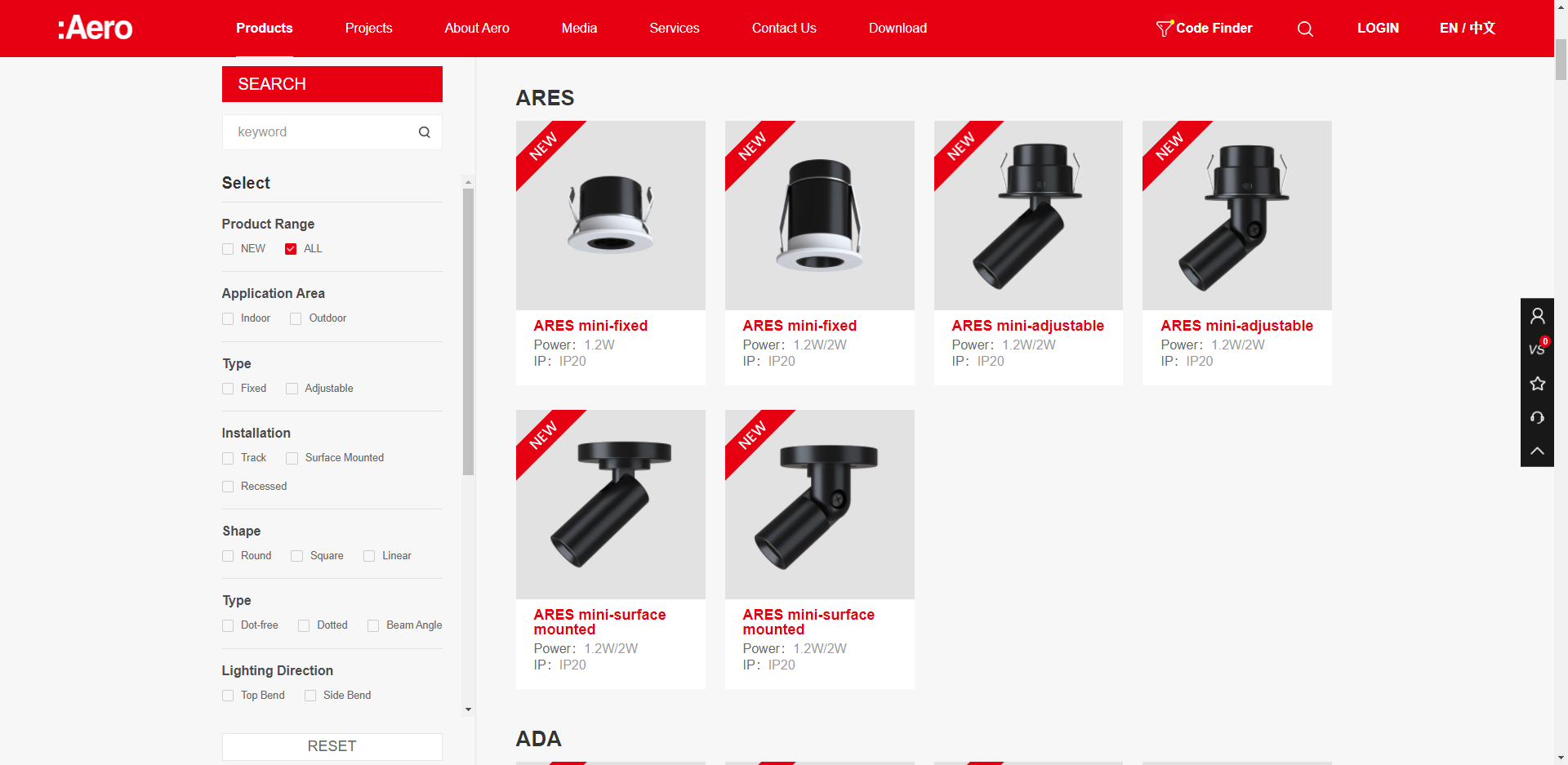 More new features for the new website:
1. Product details: product introduction, product features, product parameters.
2. Project: Aero portfolios.
3. Product technologies: design and development of Aero products.
4. Onsite service: Aero onsite service.
5. Download center: product catalog and info.
6. Contact us: welcome to get in touch with us.